One of the most important features of a home – the living room. For a vibrant atmosphere to spend with the family or entertaining guests, it is the room to be. It is a summarized version of your home in one setting.We Earth Interiors will make it a breeze for you. Exquisite designs and layouts can be sampled on our 3D designed software for the one with a penchant for the modern. We also have elaborately planned designs of traditional settings, richly adorned walls and decorative ensembles for foyers and halls. Chic and stylish to archaic ornate, our palette of colours and designs will amaze you. Ceilings with recessed lights, pendant lights or chandeliers add that extra touch of sophistication to your décor. Home theatre systems and other hi-tech snazzy ideas can be integrated with ease.
If due to space constraints you are unable to have a special room for your books or artifacts, your living room can be designed to include these interests – a glass cabinet or a sideboard in just the right place is all you need. Any and every kind of design layout that you would like to have, can be easily worked upon by our experts to your satisfaction, to make your living room a place of comfort and artistic opulence.                                                                                                                                                                
Earth Interiors is here to enrich your experience of a Living Room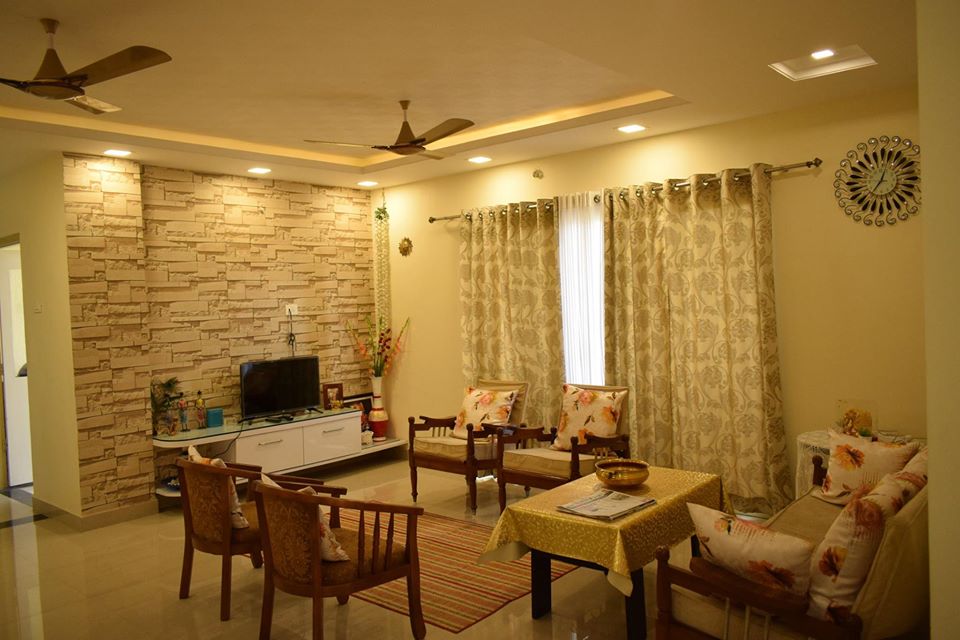 With the support of our technical facilities, we are engaged in offering Modular Kitchen Designing Services. For providing these services, we take help of our experienced professionals that possess in-depth knowledge and vast experience in their concerned field. Our offered services are known for their flexibility, reliability and timely execution. The relevant data is rigorously taken into consideration for the future proceedings of the organization.  Apart from this, we provide these services in an efficient and prompt manner with respect to meet the exact requirements of our clients
Yours office says a lot about your company and its growth, so good office design impress the client and motivates employees. Our Earth Interior designers and execution team collaborate with your team to fully understand your organizational needs and your workplace culture too. And we try to reflect all your company's culture and vision in your interior decoration from entryway to every corners of your office.
Our designer and execution team always eager to work with projects having unique challenges, we approach them with dedication and efficiency. We work with various projects like IT companies, co-working space, automobile company, healthcare company, hospitality etc. We understand the taste well
 Earth Interiors offers full "turn-key" design services, which is unique in the retail and shops design. Upon completion of the concepts, we then produces full sets of construction drawings and project details and expedite the project all the way through City permitting. Earth interiors coordinates with lighting, kitchen, beverage, audio/visual, technology, point-of-sale, building management and any other relevant consultants needed on the project